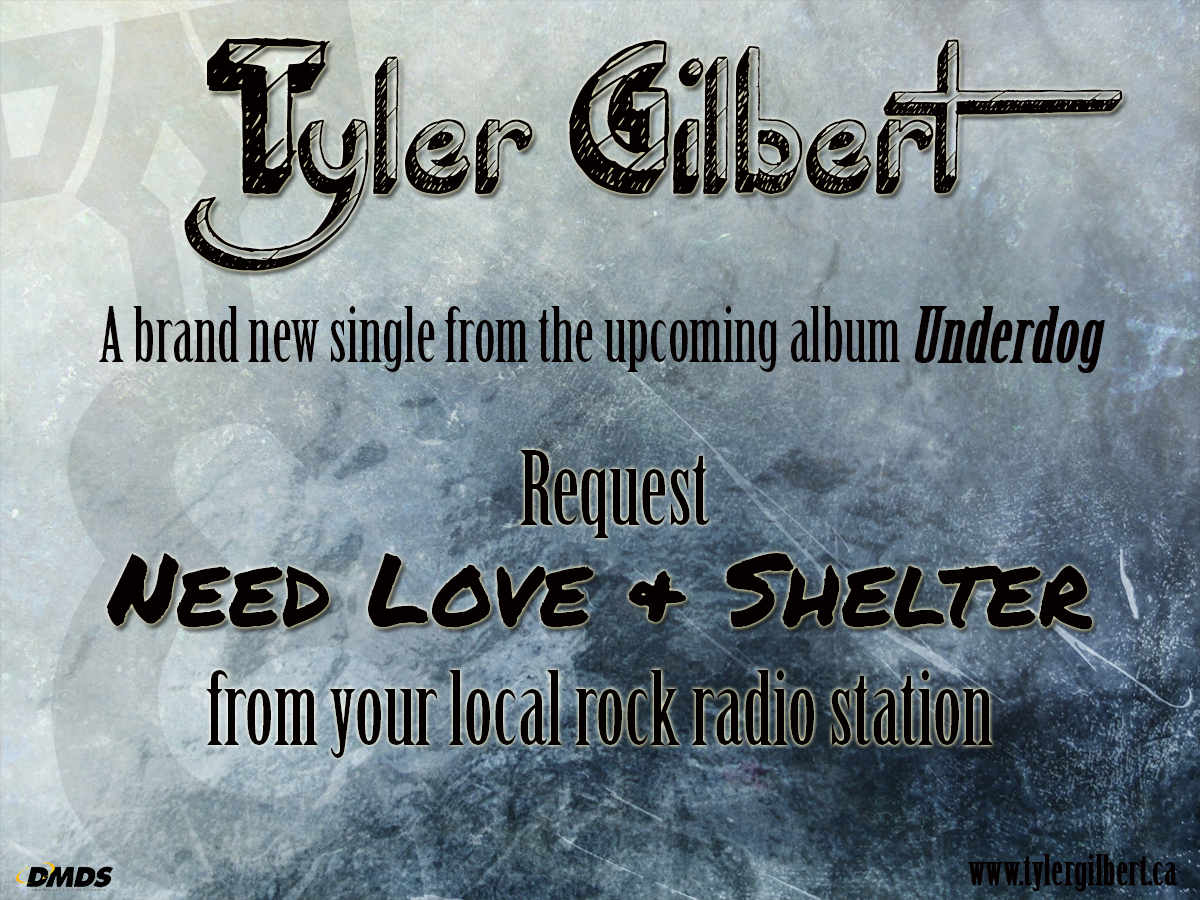 Need Love & Shelter
is hitting the airwaves on rock radio stations. This is a brand new track from Tyler's upcoming album Underdog which will be released later this year.
This new track showcases a new music direction for Gilbert as it is reveals his rock roots.
Need Love & Shelter will be available for sale on all digital media outlets Jan 25 along with the brand new video for the single.
#tylergilbert #needloveandshelter #tgilbertmusic